Reflections on SIPPET
The SIPPET study reignited the debate about the optimal class of FVIII concentrates to limit inhibitor development, particularly in previously untreated patients (PUPs) in the United States. Here are some of the implications and conclusions we can draw through the largest hemophilia A study conducted yet. Come back to this page often, it will be updated with the latest analyses of this pivotal trial.
ADDRESSING QUESTIONS ABOUT SIPPET STUDY DESIGN, METHODOLOGY, AND ANALYSIS
After the publication of the SIPPET study in 2016, people had many questions. In an effort to provide answers, the original SIPPET investigators wrote a response entitled, "SIPPET: methodology, analysis and generalizability," which was published in 2017. This article addressed the most common questions associated with the design and results of the SIPPET study.1
SIPPET used a randomized study design rather than an observational study design1,2
Unlike previous studies, SIPPET was the first controlled experiment to explore the incidence of inhibitor development across product classes.

The study was a randomized, multicenter trial conducted in 14 countries, with well-balanced study arms.
SIPPET was the largest study ever of its kind.

251 patients were included in the final analysis.
SIPPET results are applicable to product classes,
not individual brands1
The focus of the study was to determine if there was a difference between the rate of inhibitor development in each product group, not how many incidents of inhibitors occurred.
Inhibitor development rate by class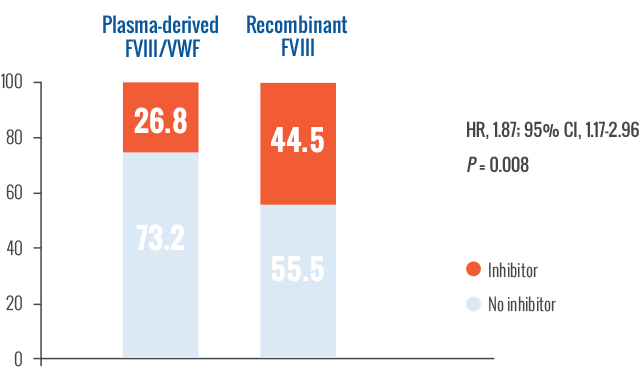 In previously untreated patients, recombinant FVIII had an 87% higher rate of inhibitor development compared to plasma-derived FVIII/VWF.2
Risk of inhibitor development was consistent across
all variables2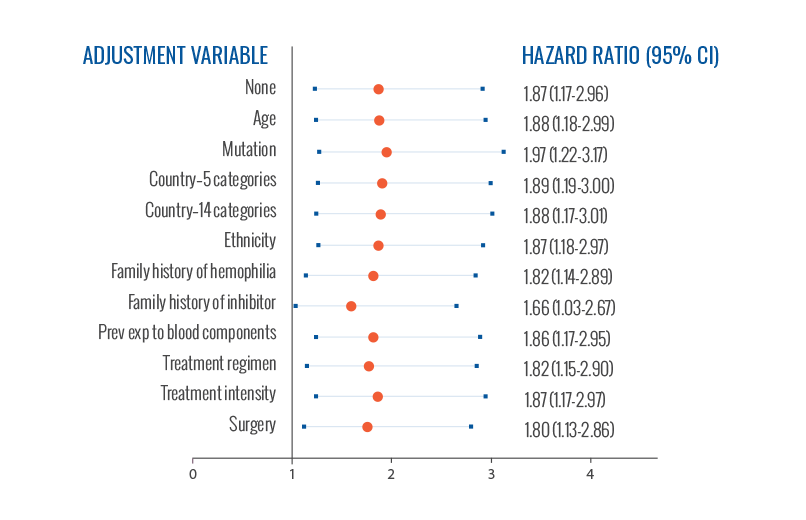 STAY CONNECTED
Sign up to receive access to the full SIPPET study, as well as updates about hemophilia, inhibitors, and the latest clinical data.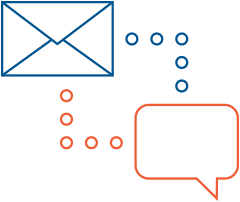 REFERENCES
Peyvandi F, Mannucci PM, Palla R, Rosendaal FR. SIPPET: methodology, analysis and generalizability. Haemophilia. 2017;23(3):353-361.
Peyvandi F, Mannucci PM, Garagiola I, et al. A randomized trial of factor VIII and neutralizing antibodies in hemophilia A. N Engl J Med. 2016;374(21):2054-2064.