Treating Hemophilia A—
Research and Analysis Following SIPPET
The findings of the SIPPET study have prompted conversations about how to reduce the risk of inhibitor development in patients with hemophilia A, especially as inhibitors remain the most significant treatment challenge.
SIPPET IMPLICATIONS
Naturally occurring factor VIII/von Willebrand factor (FVIII/VWF) derived from human plasma resulted in less inhibitor development in previously untreated patients than recombinant FVIII engineered in animal cell lines. This finding is clinically important because inhibitor development is a major treatment complication in hemophilia A.1
Product choice matters to inhibitor risk1
The SIPPET results may change the way doctors plan treatment for previously untreated patients, the population studied. It is believed that the presence of VWF, when contained with FVIII, may protect against inhibitor development. Therefore, plasma-derived FVIII products containing VWF may be immunoprotective.
MASAC recommendations2
The Medical and Scientific Advisory Council (MASAC) updated their recommendations on plasma-derived FVIII vs recombinant FVIII treatments after the SIPPET results were published. MASAC recommends that newly diagnosed patients and their caregivers consider the new data from SIPPET, as well as all existing data on inhibitor formation in previously untreated patients and the pathogen safety risk/benefit of the 2 product classes, and the following options:
Initiate therapy with a plasma-derived FVIII/VWF product in all previously untreated patients
Initiate therapy with a recombinant FVIII product as previously recommended by MASAC
Initiate therapy with a newer recombinant FVIII product
Sign up for emails from InhibitorInfo.com to be notified of updated recommendations
EMA conclusions
After reviewing the results of the SIPPET study, the Pharmacovigilance Risk Assessment Committee (PRAC) of the European Medicines Agency (EMA) concluded that inhibitor development risk should be evaluated individually for all treatments, regardless of class, due to the different characteristics of individual products.
Inhibitor research and analysis continues
As more studies, reports, and analyses following SIPPET are published, they will be added so you can stay up to date.
STAY CONNECTED
Sign up to receive access to the full SIPPET study, as well as updates about hemophilia, inhibitors, and the latest clinical data.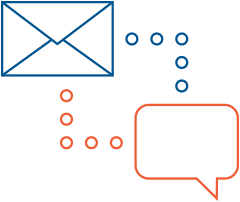 References:
Peyvandi F, Mannucci PM, Garagiola I, et al. A randomized trial of factor VIII and neutralizing antibodies in hemophilia A. N Engl J Med. 2016;374(21):2054-2064.
Medical and Scientific Advisory Council. MASAC Recommendations on Standardized Testing and Surveillance for Inhibitors in Patients with Hemophilia A and B. New York, NY: National Hemophilia Foundation; August 15, 2015. MASAC Document #236.