Hemophilia A Inhibitor Resources
Inhibitor development is the most severe treatment challenge that can affect anyone with hemophilia A at any time.1-3 Utilize the resources on this page to learn how the results from the SIPPET study may affect you.
HEMATOLOGIST VIDEO STORIES
Learn more about inhibitors and SIPPET from leading hematologists.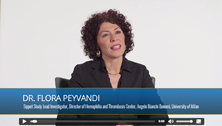 Dr. Flora Peyvandi
Hematologist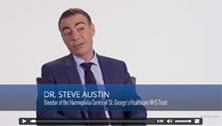 Dr. Steve Austin
Hematologist
DOCTOR DISCUSSION GUIDE
Start the conversation with your hematologist about your risk of developing an inhibitor. Download the Doctor Discussion Guide, which contains helpful information and questions to ask your doctor.
HELPFUL LINKS
You aren't alone. Currently, there are an estimated 20,000 people living with hemophilia in the United States.4 Find more information and support from established and well-known advocates within the hemophilia community.
STAY CONNECTED
Sign up to receive access to the full SIPPET study, as well as updates about hemophilia, inhibitors, and the latest clinical data.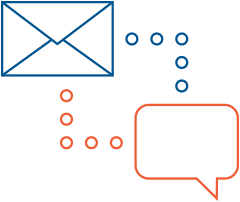 REFERENCES
Srivastava A, Brewer AK, Mauser-Bunschonten EP, et al; Treatment Guidelines Working Group. Guidelines for the Management of Hemophilia. 2nd Ed. Montreal, Canada: World Federation of Hemophilia; 2012.
Hay CRM, Palmer B, Chalmers E, et al. Incidence of factor VIII inhibitors throughout life in severe hemophilia A in the United Kingdom. Blood. 2011;117(23):6367-6370.
Soucie JM, Miller CH, Kelly FM, et al. A study of prospective surveillance for inhibitors among persons with hemophilia in the United States. Haemophilia. 2014;20(2):230-237.
Hemophilia Federation of America. What is hemophilia? Hemophilia Federation of America website. http://hemophiliafed.org/bleeding-disorders/hemophilia/. Accessed April 1, 2022.